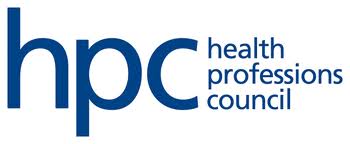 Now, a rather more mundane subject. You will have heard a lot about medical regulation over the last few years – Shipman, Alder Hey,Bristolall conspired to keep the regulation of health professionals if not headline news, then certainly regular topics of discussion. My own profession is regulated by the Health Professions Council which was set up after the enactment of the Health Professions Order 2001. It may seem a boring subject but please stay with me.
Regulation is a necessary part of professional life. It offers the public some assurance that the person they seek services from provides them within a proper framework and under guidelines that reflect their skills and qualification, all of which falls within the scrutiny of the regulator. In political parlance, the regulator is there to "protect the public". If only that were so.
For regulation to work it has to be effective. Should someone fall below an acceptable standard of practice – or behaviour – then it is correct and proper that that person should not be able to continue in practice – if the offence warrants such sanction. But in most medical regulation – all the offender need do it to change the name of which they operate under. For example – from chiropodist to Foot Health Specialist or Podologist (the standard European term for my profession – Podiatry being an American and Australian import!). This is because the regulation – and Law – only protects the title of the practitioner. Unlike dentists – for example – whose practice regulation covers what they do clinically rather than what they are called. You follow?
Is it important? I think so. It also means that someone who has little or no clinical training can set themselves up in business and offering "foot health services" to members of the public who may not appreciate the little nuances in the field and who may be significantly at risk under their care. As NHS services contract and more people are forced into the private sector for their personal care, should we be entitled to expect that all care in the private sector be properly and effectively regulated?
Three years ago I deregistered from the statutory register and informed the regulator – the HPC – of my reasons for doing so. I continue to use the name – Podiatrist – that I have used since qualifying in 1983 in clear breach of the regulation – as only those who subscribe to the register are entitled – legally – to use the name. I am, in other words, breaking the law. I don't do so lightly – it makes life even more busy and complicated – just what I need after recent times – but I don't feel I have an option. About six years ago I managed to table a petition to the Scottish Parliament regarding the HPC and presented evidence to the committee at Holyrood with one of my colleagues in Edinburgh, Jacqui Baggley, the result of which was that some of the regulator's powers in Scotland have been reserved by the Scottish Parliament to the Crown Office.
But the situation regarding circumvention of the law persists nationally. It would require a simple parliamentary amendment to close the loopholes, but of course there are more pressing matters like servicing the great capitalist money machine and getting politicians and law makers to think about the deficiencies of podiatry regulation would be even more difficult than getting you to read this far. But it is important to me – so I hope that be inviting prosecution from the regulator – and of course by inviting a magistrate to consider that there is indeed an need for change – if a prosecution results, then perhaps we might get a little way to secure a change in the law which governs how people like me get to do what I do to people like you!
Will keep you posted!