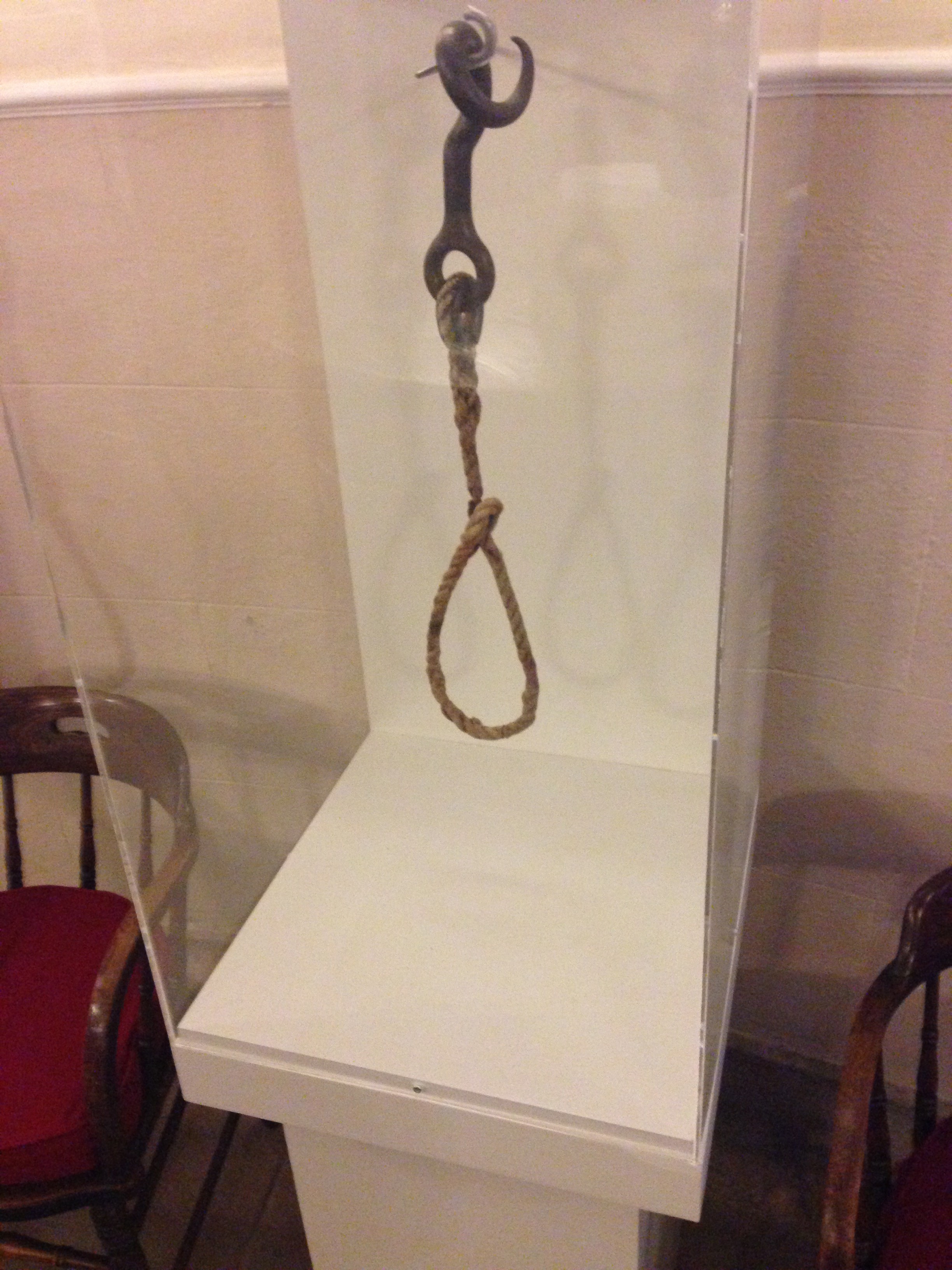 I was going to call this essay "A Road Less Travelled" or "A Long Road" but I was listening to Radio 2 a few minutes ago and George Harrison provided the perfect title. I had hoped this account would be something else; something a little more definitive and expansive and indeed, conclusive. But that will have to wait, for now. You may recall that I have a Crown Court Appeal following my conviction last January in London by the Health and Care Professions Council for using another title. If you have forgotten what it was all about – as I nearly have, you can refer to the numerous posts listed below or just GOOGLE yours truly for all the lurid details. Please forgive me if I don't reiterate it all again – it has become rather boring and repetitive over the past eight years….
The Appeal was due to be heard in Preston starting last Thursday, but at the last minute it was changed to Lancaster Crown Court as the allocated Judge became unavailable when an active case ran to an extra day. Thankfully, a new Judge was found and after a hectic few hours organising everyone concerned – I headed up to Lancaster early Thursday morning – and to my surprise and delight, discovered that the Crown Court actually sits in Lancaster Castle – the same place where the Pendle Witches were tried. Any thoughts the Old Bailey was going to be the highlight of this little adventure were quickly dispelled. Indeed, with a perverse sense of occasion, I was allocated the "drop room" to prepare with Counsel and was confronted with the original hangman's noose as I was shown through the door! Thankfully, I'm not superstitious. If you are ever in this lovely City do try and visit the Castle – it really is a wonderful place and the staff are delightful too.
Unlike previously, I am not going to tell you much about the proceedings – not yet anyway and for good reason – but in the end it was all rather an anti-climax. We were late in starting on Thursday when the Judge's car broke down on the motorway and we didn't rise until almost midday, but happily the Judge was none the worse for her misadventure and we got underway soon after she arrived. The afternoon was taken up with a legal argument – that was, regrettably, my responsibility, so we didn't start the case properly until Friday morning.
It is always a delight to listen to good advocacy – and the QC for the Prosecution did not disappoint. Mr Holland is a charming and eloquent Counsel with a good sense of humour and he has presented the case for the HCPC persuasively and with all the cogent, silky skills one would expect from someone of his experience. If I ever found myself in difficulty again and money was no object, I wouldn't hesitate asking his advice. I just wish he would remember to pronounce "chiropody" correctly, but I'm sure by the time this is over he'll be forever suitably enlightened!
Unfortunately we ran out of time and the case was adjourned until December 10th – back in the rather drearier surroundings of Preston. All that remains is for me to have my say and answer any questions they might have, but it was very disappointing not to have concluded matters last week – it has indeed been a long road to this point and one that can't have been travelled very often. But as difficult as it has been – it has not been lonely, and I am once again humbled by the generosity and support that so many of you have shown over the months and again last week. It was a long way for the Prosecution to travel up from London (I should know…), but one old colleague even travelled over from South Africa to be there – and was hugely frustrated not to see the noose pulling tight again. There may come a time; the only question being, for whom?
There is another leg – so to speak – and I suspect, as witnessed so many times over the years with the familiar kind, something rather curious lurks at the other end. It will be a long nine weeks before a diagnosis is reached. There are times when the wheels of Justice turn slower than the hourglass.
So on early Saturday morning, in a fit of despondent frustration, I decided to take another little journey and headed north up the M6 passing Lancaster with the intention of pitching my tent at Wasdale Head and heading up Gable or Scafell in the morning. A few contemplative beers in the stable bar at night with my guitar was just what was needed. But I was oblivious to the south Lakes turn-off and quite a few others thereafter – and I was passing Ardlui on Loch Lomondside before realising where I was. An hour later I pulled up outside the Kingshouse and slipped into the climber's bar and a roomful of ghosts. There were a few in watching the rugby but no familiar faces; none of the Glasgow boys, no Norrie, Arthur or Big Ian. Just a sea of strangers engrossed in the moment, completely ignorant to what and who has gone through here before. I finished the beer and took my thoughts outside and pitched my tent next to the bridge in a cloud of midges and a rash of stars, then headed back to the hotel for a nightcap. This time, seeking some solace, I went down the long back corridor to the lounge.
I had forgotten about the stone pillars in front of the bar and the many futile attempts to climb round them. They are about seven feet in circumference – and made with local stone – and it's nearly impossible to manage a full circle and absolutely so when inebriated, even though it always seems more possible. I've only ever seen it done once – the first time I was here at a Club Dinner when I had just turned 18 – and it was Joe Brown, our guest speaker who tiptoed round it with all the delicate grace of a ballerina. The following day I was introduced to something special.
I climbed the route that day on the north face of the Buachaille Etive Mhor with one of the old masters – and although it isn't the hardest I've done, it was my first real experience of exposure – in the climbing sense. With an exquisitely delightful coincidence, the crux move is a delicate and airy six-foot traverse along a rising three-inch-wide sloping ledge, directly above a yawning chasm of some three hundred feet to the screes below. It is in the middle of the dark wall halfway up the right skyline ridge on the second photograph below and is the steepest part of the climb – just a little back from vertical. It's called Abraham's Ledge. You can see nothing else when you look down to place your feet on the polished rhyolite – and it certainly concentrates the mind until you reach a "thank God" hold at the other end – a nifty undercut that pulls you over a difficult bulge to safer ground. It fair gets the adrenaline going too. Just before I started along it this time – and try as I might to concentrate on what I was doing – all I could think about was that bloody noose! If he's still speaking to me at the end of the trial, I might even offer to take Mr Holland up the route to show my appreciation – I'm sure he would rise to the challenge in style and it would be an occasion indeed to hear his account in the bar afterwards. He'd have to do it for free on a strictly quid pro quo basis though…
The first time I climbed Crowberry Ridge, I was looking desperately to put some protection in before the hard move but the old man just grunted and growled not to bother. "Always climb as if the rope wasn't there", he said. Best advice I've ever had and as usual, I followed it.
I stopped for some soup at the Kingshouse on the way back from Lagangarbh and the bar was empty in the mid afternoon. It was a glorious day; there was a mountain marathon further down the Glen and it was still quite warm in the autumn sun. I had a look around the bar and all the old photographs still adorned the walls and I was immediately taken back to a different time altogether and very much a different world. Tom Patey and Dougal Haston on the Old Man traverse; MacInnes out on a rescue with the dogs and the bulging barrel of the Carn Dearg buttress on the Ben. There was even one of me, not that many would know now – if that had any importance anyway. But it certainly made me smile. Good memories to grace the collection.
See you in December.