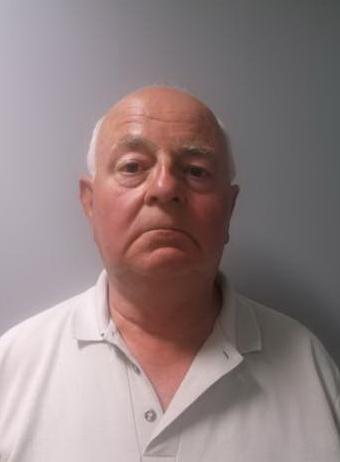 On Tuesday 15 May 2016, Philip Ralph Batten was found guilty at Guilford Crown Court of 42 offences including gross indecency, child cruelty, serious sexual assault and indecent assault on a child. Batten had been a teacher at the Royal Alexandra and Albert School in Surrey where the offences occurred during the 1970s and 1980s.
He was sentenced to seventeen years imprisonment. In his summing up the trial judge, HH Neill Stewart remarked:
"There is no sentence I can pass that can reflect the impact this has had on the victims.

"Your victims were particularly vulnerable because of the age disparity. Some were children of service personnel stationed overseas, and others had troubled backgrounds.

"Your entering their dormitory was akin to entering the child's home. On occasion you acted with other adults, and you used alcohol and drugs on occasion.

"We have heard that there was also filming involved on some occasions.

"This was an exceptionally grave breach of a high degree of trust which was placed in you. You had the responsibility of a parent to safeguard and nurture these children. Instead, you groomed and manipulated them.

"You truly were a sexual predator, and for 30 years or more you tried to get away with it. The court cannot undo the grotesque harm you have caused."
These offences went unreported at the time and Batten moved to other schools where the assaults continued. He was eventually dismissed and convicted of sexual abuse to children on 21 April 1989. A decade later, on 5 March 1999, Batten was found again guilty of nine charges of indecent assault and sentenced to three years imprisonment. He was placed on the Sex Offenders Register for life.
It appears that during his incarceration, Batten enrolled in the Prison Service education programme and undertook a correspondence/distance learning course in chiropody and was sent a certificate on completion. After release in 2001, Batten and his wife moved to the small village of Stogumber near Taunton in Somerset and despite being on the SOR, he commenced a visiting practice from his home in Wood Lane.
In 2001, health regulation was in flux – the old regulator, the CPSM, still had statutory responsibilities until the HPC emerged in 2003, but Batten would not have been compelled to apply for registration anyway.
It seems that Batten never joined any professional bodies or associations and didn't apply for grandparenting onto the statutory register when the newly formed Health Professions Council opened the scheme in 2004. Had he done either, his previous conviction and SOR entry would have been discovered and the authorities could have liaised with the Police to restrict and monitor his activities. That didn't happen.
According to press reports, the Battens quickly became a fixture in the local community. He immersed himself in the local church – and his new business as a chiropodist – which he ran as a visiting practice from his home in Wood Lane. Batten didn't have a practice website and probably didn't have to advertise much save for few business cards in the local shop to get him started. However, there are a few business directory entries online, where he promotes himself as a podiatrist and specialist in sports medicine, which presumably brought him into contact with children from time to time.
Philip Batten remained in practice as a chiropodist until his arrest in 2015.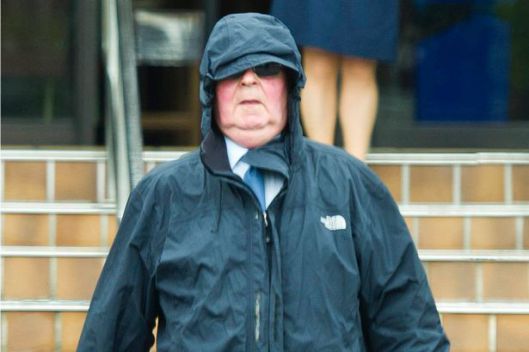 Readers of this website will recall that it is now ten years since I first wrote to Marc Seale, the Registrar of the HCPC – and reported a deficiency in their legislation that could allow something like this to happen. I was concerned that an individual could use an unprotected title like "Foot Health Specialist" and practice without any vetting or scrutiny – posing a real predatory risk to the public if they were so inclined.
Batten didn't use an unprotected title. He called himself a chiropodist and podiatrist and did so quite openly, even though he never registered with the HCPC or any professional organisation. On the face of it, he was breaking the law and given his history, he should have been prosecuted and warning notices issued.
However, as we now know from the evidence heard during both my prosecutions, that might not have been the case after all. Batten's "qualification" in chiropody predates the legislation and providing he made it absolutely clear to the public and his patients that he was not registered, then he would be lawfully permitted to use either title. Even with his previous conviction.
The discovery that one of Britain's most prolific paedophiles had been practising as an unregistered chiropodist, completely invisible to regulatory scrutiny, for fourteen years up until his arrest in 2015, is shocking enough. But when you think that the regulator responsible for public safety had been repeatedly warned that such a scenario could occur – then prosecuted the individual raising the concerns in an attempt to conceal the regulatory failings, the whole matter takes on a different hue.
Why would the HCPC spend up to £400,000 to prosecute someone who was simply highlighting a glaring and serious weakness that allowed someone like Batten to practise as a chiropodist with impunity?
We are about to find out.
Over the last eighteen months, with the help of my constituency MP, Mark Menzies, we have established a number of astonishing facts about the HCPC and Department of Health that shines a new light on this affair.
As a result, my conviction has now been referred to the Criminal Cases Review Commission, who will review the prosecution and papers over the coming weeks, before making a submission to the commissioners by the end of May. With the new evidence provided, I hope that justice will finally prevail in the near future – and when it does, the government and Health Secretary in particular, will face some difficult questions indeed.
Separately from the above and following advice from the Crown Prosecution Service in January, a formal complaint was lodged with Lancashire Police who will now investigate the circumstances of my prosecution to determine whether any offences occurred, specifically in regard to:
• deliberate non-disclosure of evidence in a criminal trial
• misconduct in public office
• fraudulent misrepresentation.
I had intended to update readers to this blog when some progress had been made in the concurrent investigations, however the fact that someone like Batten has indeed exploited this deficient legislation changes matters significantly.
The Prison Service is one of the largest purchasers of online and distance learning courses as part of their educational programme for inmates. Batten secured a certificate in chiropody during his incarceration in 1999, but now courses offer certificates in "Foot Health" where prisoners can legally call themselves a Foot Health Professional on release – and join the growing ranks of unregistered and unregulated 'practitioners', who remain completely invisible to the authorities.
A review of health regulation is urgently required together with an assessment whether any other ex-convict has access to vulnerable adults and children as a result of a qualification gained whilst serving a custodial sentence for offences against either group.
A separate inquiry should also be established to determine whether Batten re-offended during his 14 years in practice as a chiropodist to provide some reassurance to the people of Somerset who may have been exposed to this monster, in the belief he was someone they could trust. Those of you familiar with an earlier essay will appreciate why this is important to me.
I have written today to the Chair of the Health Committee, Dr Sarah Wollaston MP, to alert her to this matter. I have also written to the Health Secretary (again) via my MP.
Recent correspondence is attached below.
If you feel strongly enough that individuals like Batten should not be able to work in a health/caring capacity without any form of vetting or scrutiny, please share this post with your friends and MP and ask them to make some noise, please.
After ten years, my voice is getting just a little hoarse.
Mark Russell response from DoH
Mark Russell letter January 18
Mark Russell response from minister March 6 2018
Chair to Mark Russell 05.03.18
Chair to Mark Russell 11.04.18 (NEW)
**UPDATE** 1.4.18
Well, well. Just like buses – you wait ages for one coming then all of a sudden, half a dozen appear at the same time! I've just been passed another case involving an "unregistered chiropodist" – this time in Liverpool.
Yvonne Thomas called herself a chiropodist to gain entry to old folk's homes where she assaulted, injured and stole money from her "patients".
Jailing her, Judge Alan Conrad, QC told Thomas: "You are a persistent and predatory burglar. You have previously served custodial sentences for house burglaries.
"In this case you have targeted victims who are extremely vulnerable due to their age and or their disability."