(First published 3 November 2013)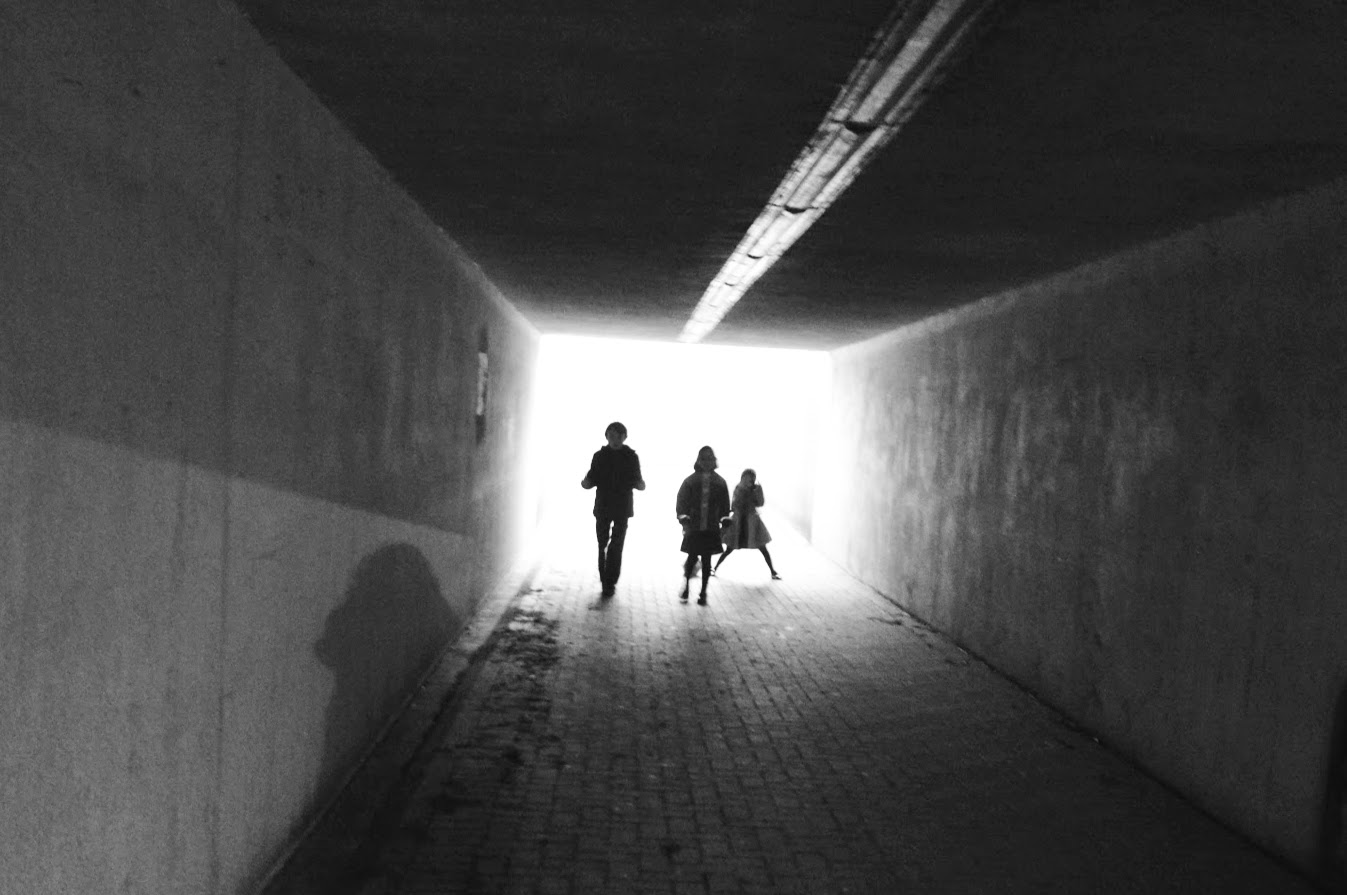 There is always a danger, when looking back over one's childhood, of succumbing to nostalgia and remembering only the happy events – those joyful times that leave an indelible mark in our memories to cherish when we get old.
Growing up in Lochgelly during the 1960s and 1970s offered plenty of opportunities to add to the collection. A proud, working-class mining village set amongst the beautiful scenery of central Fife, perched high on its own little hill with panoramic views over the Braes towards the Meadows and Benarty and Lomond Hills, then out along the East Neuk before turning south over the Loch that gives the village its name. But it wasn't all Utopian bliss. And sometimes the real horrors lie hidden for years.
Like many youngsters in the town, I enjoyed a number of jobs that would help supplement the weekly pocket money allowance from my father. Picking tatties down at Ernies, doing the shopping for elderly neighbours and bagging the monthly one-ton coal delivery at my grandparents. Grandad's job as a blacksmith with the NCB came with regular extras, but my steady job was as a paper-boy with Dougie Dickson who ran the newsagent on the corner of Auchterderran Road. The early rise could be a real pain at times, especially if I had been reading under the covers the previous night or when the alarm sounds alongside a thunderous cacophony cascading down from the heavens onto the tiles above my head. But it was also a joy – walking into the sunrise down Auchterderran Road then over to Cooper Ha', along Launcherhead Road and up the Auld Guige on a warm spring morning with the hedgerows teeming with birds before anyone else was up and about was a great place to cultivate a fertile imagination. Most of the time we just delivered the papers and magazines, but for a short time in 1973 we had to collect the money too, so on a Friday, after school, it was out with the bike and a bag of change and round the doors for a second time that day. We had a small rise from Dougie to compensate for the extra round, but the novelty and pay rise soon wore off and it became a chore.
A Friday collection round during November that year took a sinister turn. My 'home leg' was MacGregor Avenue, which used to look out over the Plantin (short for Plantation or Planting – which I have never been able to determine). I lived one street up in Stewart Crescent so I had only a few calls left when I turned the corner by the water tank that looked out over the second green on the golf course – and into the west end of the Avenue. A short way down I stopped to collect the paper money from a house, left my bike at the gate and walked the sort distance to the red door. I was about to knock when it opened and Mr King was waiting for me. He was a familiar figure – a regular on the golf course, he would often give the young boys some advice and coaching. Short, stocky with thick arms and legs – he looked like a celtic Gene Hackman. Whilst the coaching was always welcome, there was an edge to him and he had a quick temper and tongue and was never gracious when playing behind, always the first to shout "out the way" if he wanted to play through.
I hadn't really spoken with him directly though and certainly never one to one, so I was a little apprehensive when he announced, "Come on in, I've got something for you."
At a time when adults were to be respected and trusted it didn't cross my mind to refuse, so I walked past him into the hallway as he closed the door behind me. Perhaps what unnerved me most was his attire – a short, grey, toweling dressing gown – and as he climbed the stairs I had a good view of his thick hairy calves. "I've seen you on the golf course" he said without looking back, "I've got some golf magazines for you, come on up.."
The layout of the house was the same as my own and he turned at the top of the stairs I realized he had gone into the front bedroom. His head appeared round the corner and he smiled and said "Come on – you can carry them down."
When I reached the top of the stairs and turned around he was waiting by a dressing table just inside the doorway. There was a pile of black and white magazines on the table and he gestured towards them. "That's them there" he said 'you'll get lots of good tips from them." He picked them up and handed them to me, then he leant down and opened the top drawer of the dressing table and pulled out another magazine. This one was in colour and had a half-naked woman on the front cover. I recognised it from one of the top row collection Dougie had in the newsagent shop. "What dae you think of this?"
As I stared at it, he put it down on the table next to a vanity mirror and brush set – the same as my grandmother's – then he reached round and grabbed me by the back of the neck. "Have you seen one of these before?" he asked, as he reached inside his dressing gown with his right hand and pulled out his semi-erect penis and started to stroke it.
I was transfixed with fear and couldn't move – for a second or two – then I lurched back and broke his grip before turning and fleeing down the stairs and out the front door. When I was halfway down the garden path he shouted after me, "Tell anyone and I'll fucking kill you."
I was a long way down the road when I bumped into a friend of mine, also collecting paper money and I told him what had happened. "What are you gonna do?" he asked. "You going to tell your dad?"
"No way" I replied.
I had forgotten about this incident. Completely. If ever the topic of paedophillia came up, I would have an opinion, of course, just the same as anyone, but I would always qualify it be stating that I was very fortunate and hadn't experienced anything remotely like it in my life. Like most, I find the practice abhorrent. Like most, in an abstract, detached way. Or so I thought.
One Friday evening in late may during 1998 I was visiting my parents after returning from London for the weekend. I parked my car outside their house at the foot of Boyd Place and started to gather my things. As I opened the door and looked up, an old man was walking towards me on the pavement and as he passed he looked down at me and our eyes met. In that instant a scene started playing in my head, just like a film – and immediately I was back in his bedroom twenty five years earlier. Again I was transfixed and couldn't move but this time with shock rather than fear. As he walked past me he turned and glanced back and I sensed the look of recognition in his face.
I cannot clearly recall the next few moments but I remember my mother standing at the window looking out with a smile and waving and then I was walking down the road towards him. I pulled up a few paces behind, keeping up easily as he tried to increase his pace. I didn't say anything for a minute or two – I was still engrossed at what I was seeing in my mind's eye. Everything had such incredible clarity – as if it was occurring concurrently with the present time. Out of one eye I was watching an old man walking down a pavement and in the other he was standing over me, masturbating. It was the eyes that made the connection.
"You're Jimmy King" I said. More of a statement than a question. "Do you know who I am?" I asked. "Of course you do." I answered for him. "I'm your paper-boy – remember me?"
For the next five minutes until we reached his front door I kept at him, asking about what had happened that Friday in November; what he was doing. What he was thinking. He said nothing. Just kept on walking with a studied determination. By the time we reached his house in MacGregor Avenue he was exhausted and shaking like a leaf. "You just fucking keep away frae me." He said as he reached his door. I had paused as I reached the gate, unwilling to cross the threshold into his garden; his space, again. I looked at him as he walked through the familiar red door and as he turned, I said to him, "If I find out you've did that to anyone else, I'll be back."
I couldn't think of anything else to say. It was a bit pathetic, but it was the only thing I could pluck out of the thousands of other thoughts that were racing through my mind at that second. I did raise my voice a little though, which helped. As I walked away I could see another figure walking across the living room to the door. Someone else.
The remembrance of the incident shook me up for quite a few weeks. Let me be clear. The magnitude of the 'abuse' was nothing compared to what we know now after the likes of Savile and the explosion of serious sexual abuse cases that have flooded the media in recent times. I wasn't hurt physically, merely witnessed at close quarters, the infallibility and weakness of the human spirit. A sordid act, for sure, but nothing physically harmful in the strictest sense. What troubled me most was that I had completely erased the memory in the intervening years and it had only returned – with incredible clarity – when visually triggered by a casual encounter with the protagonist. What else may I have hidden away?
Experiences like this are not that uncommon. Spontaneous recall or memory reinstatement often occurs from a trigger stimulation – smell, sound, sight of an entity closely associated with the original memory. With me, it was the look in his eyes.
After a few weeks I reconciled my thoughts a little and was reasonably content there were no other monsters hiding in the cupboards of my deep memory and soon I had largely relegated the experience to an occasional consideration and by and by, other things took over.
Two years later I was in Fife again, this time during May at a Sunday league football match in Cupar watching my two sons play in the last match of the season. It was pouring with rain as both teams chased a sodden ball en masse up and down the pitch to howls of encouragement from the watching parents. Sometime during the game, a woman came across to me and asked how I was. "Not seen you in years" she said and she started to tell me about her son who was playing in the same match. After a minute or two I interrupted her and confessed that I didn't know who she was, giving the usual excuses of rapidly advancing senility and incompetence. She had been at the same primary school she explained – in the same class – and once she told me her name I could remember her fine. But not quite the same way as I had with the old man.
We were chatting for a good while when we got round to asking about our parents. "I don't see mine anymore" she said, as a matter of fact. "Haven't seen them since before I got married about nine years ago."
"Why not?" I asked, always curious to hear the unusual.
"Well when I was about eight, my mum and dad got a job at Andrew Antennas but on different shifts. Sometime though they would get swapped over and I used to have to stay with my aunt and uncle if they were working nightshift together. When that happened I used to get raped by my uncle and that kept happening until I was about sixteen. When I was going to get married, I told my mum and dad what had happened because they were going to get invited to the wedding. I didnae want them there. But my mum and dad didnae believe me. Didnae want to believe me. So me and Brian did the wedding ourselves and nobody from my family came and I haven't spoken them since."
I was at a loss for words but managed to ask what happened to her uncle.
"Nothing" she said, "he's still in Lochgelly."
"You're kidding" I replied. "Where about?"
"MacGregor Avenue…."
Long after the game had finished and the kids were sitting in the car I finished telling her about my encounter with her uncle all those years ago – and more recently. "What are you going to do?" she asked. I just shook my head in reply.
I didn't return to London after the weekend, instead I stayed on in the Holiday Inn in Leslie for an extra night and sat up most of the night just thinking about what I had learned.
The following morning dawned cloudless and still – a beautiful day in prospect as I looked out over the 'Cut' – that long straight section of the River Leven that runs from the loch towards Auchmuir Bridge, on the road between Leslie and Lochgelly. I parked my car on the south side of Loch Leven and walked up Benarty from Vane Farm – the RSPB reserve – up the long incline to the top and as I reached the summit and Lochgelly came into view, I decided then what I was going to do.
An hour later I walked through the 'close' – the alleyway or gunnel, between the house with the red door and its neighbour on MacGregor Avenue. It was just after ten o'clock in the morning and most of the residents were in their back gardens making the most of the pleasant weather. On one side, a woman was hanging her washing whilst her husband was preparing the lawnmower. In the garden that concerned me stood Jimmy King, trimming some plants with secateurs in his hand. His wife was by the garden shed and it was she that saw me first. There was a cast iron and wooden garden seat at the back door and I sat down and waved her across.
"Can I help you?" she asked. "Yes, I think you can." I replied and patted the seat beside me. She sat down and I introduced myself to her. "Do you remember me?" I asked. "I used to be your paper-boy many years ago. I lived just up in Stewart Crescent. Do you remember? My dad was the chiropodist." I added as an afterthought. There was a vague look of recognition, but perhaps this was only out of politeness. She said nothing. I went only speaking quite slowly and slightly louder, "I was just wondering, Mrs. King, if you knew your husband was a paedophile and child abuser." It was not the kind of question that would elicit a conversational response, but I did expect something back from her, but instead she just looked at me with a dread, a fear in her eyes that said everything. She knew. I told her what happened. Then I told her about her niece..
By now the neighbours had stopped and were listening and looked just as shell-shocked as the woman next to me. Jimmy came down towards us, brandishing the secateurs and shouting at me to get out. I waited until he was at arms length then with a calmness I didn't know I possessed, I took the instrument from him quickly and grabbed him by the throat with my left hand all in one movement then lifted him off the ground.
He was an old man by then, probably late seventies but still quite stocky and muscular. He had worked on the railways and the golf had kept him in reasonable condition, but that morning, with my weaker arm, I managed to lift him clear of the ground then walked him down to the close on an outstretched arm, without even thinking about it. Once I got him there I held him up against the wall and came up close to his face. I could see his eyes reddening and beginning to roll and I realized then I was suffocating him and I squeezed ever so slightly harder. "How does it feel, Jimmy?" I asked "How does it feel to be on the receiving end for a change?"
I held him for a few seconds more then released by grip slightly and lowered him to the ground. In these few seconds I thought about what I was doing and quite calmly and detachedly I debated what I should do. I didn't have an answer. Instead, I said to him very quietly, "I'm going to tell you something Jimmy. You won't know when or where, but I'm going to come back for you. Maybe when you're coming out from the golf course one night, maybe when you're getting your messages or digging your garden. And I'm not sure yet what I'm going to do to you, but I am going to think of something quite memorable. Every night when you go to bed, and every morning when you wake up. I want you to think about that first and last. You got it?"
I dropped him and he fell to the ground and there was some shouting and some threats as I left and got into my car. As long as he lived then I was reasonably confident the police wouldn't be involved. Not if Jimmy had anything to do with it.
I was left with a sense of disgust by the whole episode – not just for this man's behavior and the trauma he had inflicted on one of my classmates from many years ago – but strangely enough for my own. Not the threats or the unpleasantness at the house that day, but in the few seconds that I had held him by the throat against the wall I realized then in that instant that that I was using that horrific power – of overpowering someone who is much weaker – in the same way that he had done against me, only without the sexual element – and that appalled me as much as anything else.
I never returned again to MacGregor Avenue and Jimmy King died a few years ago. I don't know how. I do hope he thought about me from time to time – and his niece too – but sometimes these people just don't. They have no conscience or guilt – or if they do, they keep it locked away somewhere deep in their innermost recesses. Like we all sometimes do with unpleasant memories. Just kept in a locked room waiting for something or someone to open the door.