Here's a post that needs little comment. In August, I wrote to the Chair of the HCPC, Elaine Buckley. At the same time, Mark Menzies MP wrote to her Chief Executive and asked much the same as I did. Here is the correspondence. Those of you familiar with this increasing bizarre tale will no doubt form your own opinion….
A FOI request in August revealed that the costs to the registrants in pursuing this prosecution was over £210,000. I was prosecuted because I called myself a "podiatrist" without being registered with the HCPC. I'm still a podiatrist and I'm still not registered with the HCPC – but now I know that it's perfectly lawful for me to say so simply by stating the last five words. So I can stop telling you that I'm committing an offence, even though I've been convicted of one for doing exactly the same thing. Isn't British Justice fantastic! Should I expect another prosecution? Methinks not..
Mrs Buckley is about to embark on a UK-wide tour extolling the virtues of the new standards her organisation expects from registrants. Honesty, probity, candour, prepared to admit mistakes. You couldn't make it up. Really.
Those who hold others to account, must themselves be accountable.

Keith Vaz Sept 2016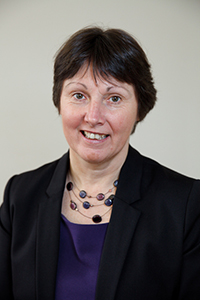 Elaine Buckley