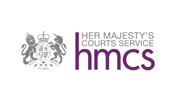 On November 11 last year, I was prosecuted by the Health and Care Professions Council (HCPC) at the City of London Magistrates Court, where I was convicted of an offence under Article 31 of the Health and Care Professions Order and fined £270 plus costs of almost £6,000. The following week, the HCPC published a press release on their website and distributed it to the media and health service agencies. http://www.hcpc-uk.org/mediaandevents/pressreleases/index.asp?id=706 It read:
The Health and Care Professions Council has successfully prosecuted Mark Russell for using the title 'chiropodist' without being on the HCPC Register.
On Monday 11 November 2013, the City of London Magistrates' Court heard how Mark Russell, of Lytham St Annes, Lancashire, had continued to use the title of 'chiropodist' despite warnings from the HCPC to stop.
The Court found Mark Russell guilty of an offence with intent to deceive under Article 39 of the Health and Social Work Professions Order 2001. He was fined £270 plus a victim surcharge of £27 and was ordered to pay the HCPC's legal costs.
Director of Fitness to Practise Kelly Holder commented:
"Individuals cannot practise in the UK using one of our protected titles unless they are registered with the HCPC. It is a criminal offence for someone to claim that they are registered with us when they are not, or to use a protected title that they are not entitled to use. We will prosecute people who commit these crimes, as we have done with Mr Russell.
On February 26 this year, this conviction and sentence was successfully appealed at the Old Bailey in front of His Hon. Judge Pontius who set aside the conviction, sentence and costs. The prosecution barrister for the HCPC was also removed from the case at the conclusion of proceedings. A full report on these proceedings will follow shortly.
Meanwhile, one month after the Old Bailey appeal the HCPC have still not updated their website which is altogether rather misleading – and given the central issue of this case – "with intent to deceive" one wonders who this really applies to….